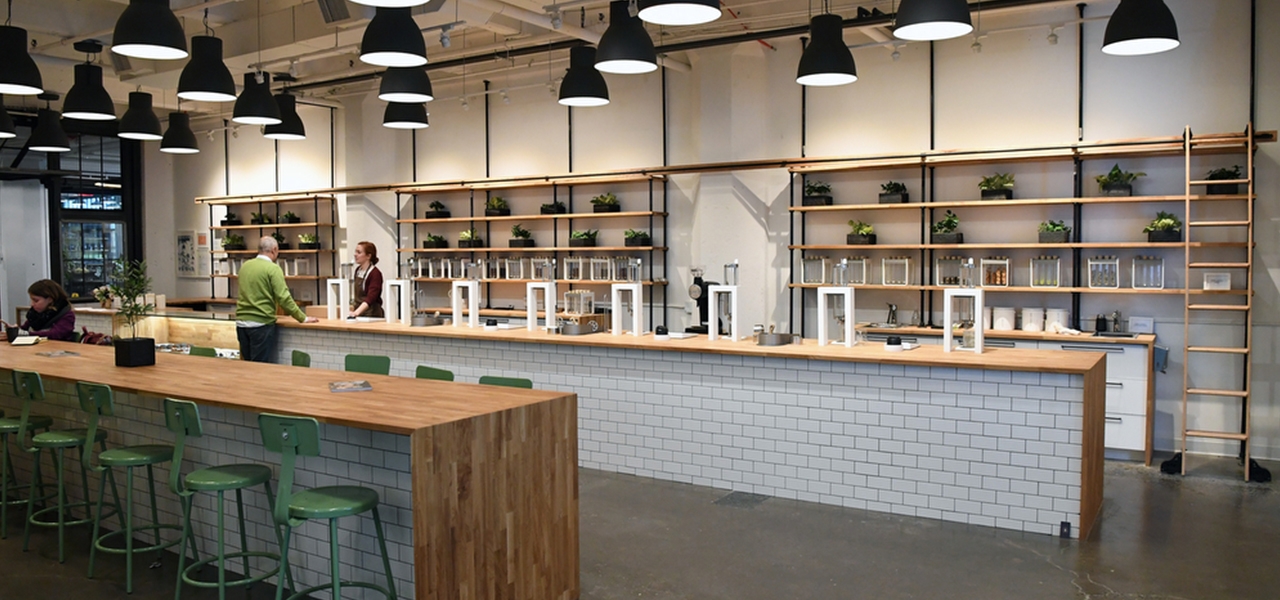 A NEW CAFE EXPERIENCE
With equal emphasis on quality, aesthetic, and craftsmanship, the Alpha Dominche Extraction Lab offers a new and unparalleled café and teashop experience. The Extraction Lab will focus equally on both coffee and tea, giving customers the ability to choose their brews based on origin, variety, brand, roaster, processing methods, and more. Featuring our STEAMPUNK® and SIGHT® machines, guests will have a front row seat to the brewing experience.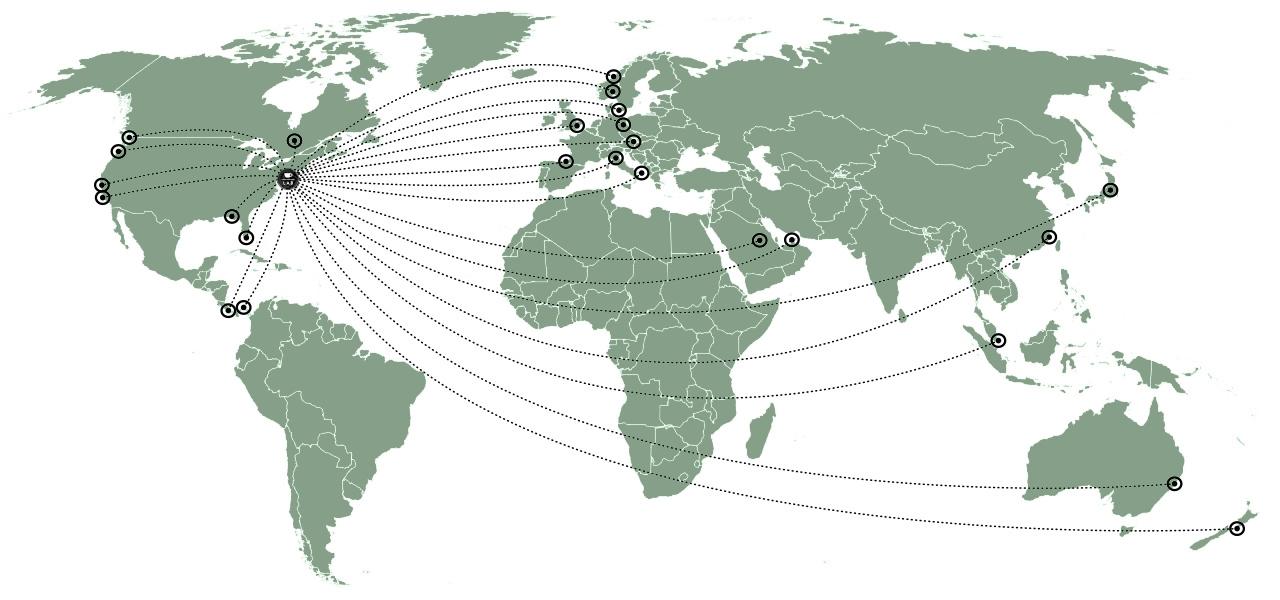 COFFEES AND TEAS FROM AROUND THE WORLD
The Extraction Lab is not only a showroom for innovative brewing machines, but also a stage for guests to experience the world's best coffees and teas. In collaboration with more than 50 world-class roasters and tea producers, the Extraction Lab will offer a rotation of selected coffees each month and showcase more than 50 different types of tea.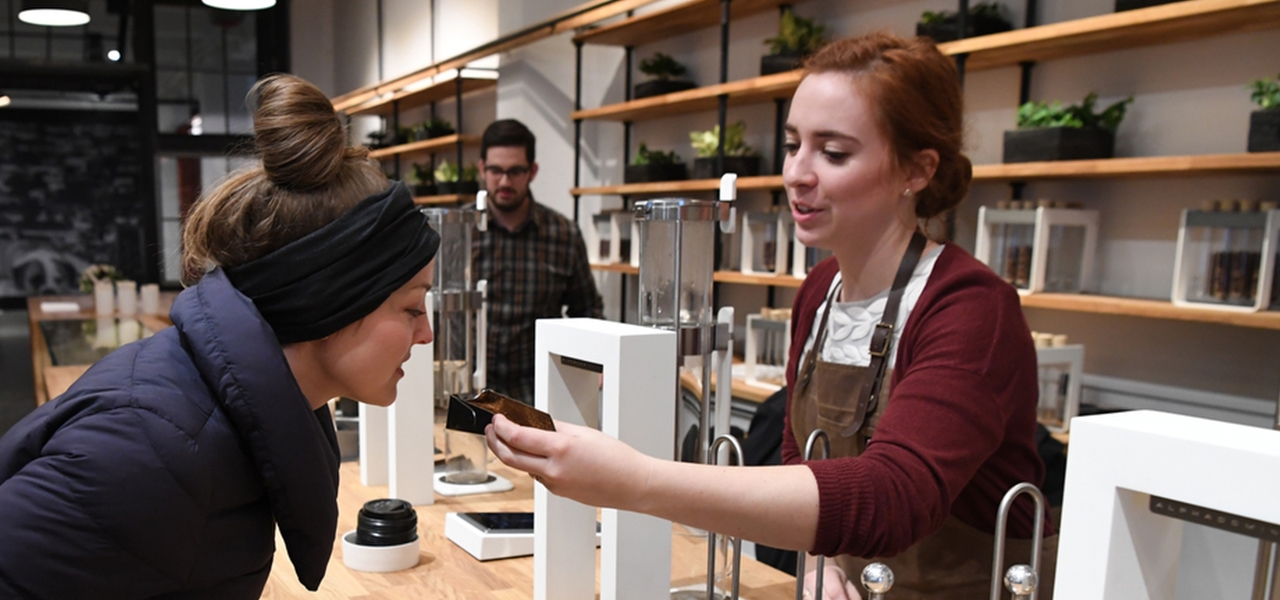 EDUCATION & EXPERIENCE
Designed with the intention of creating a comfortable atmosphere that encourages education & interaction, the Extraction Lab will provide guests with visibility into the world of specialty coffee and tea by showcasing the value chain from crop to cup. The Extraction Lab will be an open platform providing opportunities to try a wide range of coffees and teas and gain further insight into growing, processing, roasting, and brewing methods.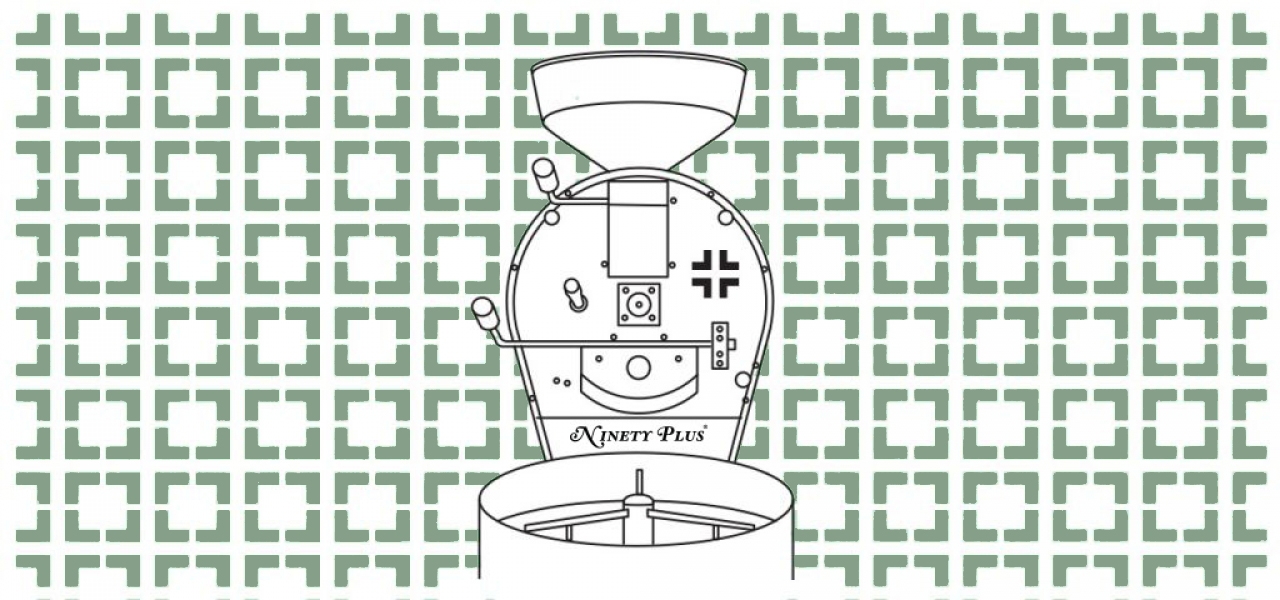 FRESHLY ROASTING THE WORLDS FINEST COFFEES
In close partnership with Ninety Plus, we will also include in-house roasting of direct trade coffees from the Ninety Plus Gesha Estates. We will offer unique coffees created by World Brewers Cup and Barista champions.
BREWING FROM THE OTHER SIDE OF THE GLOBE
Our collaboration with roasters and tea producers will also include recipe sharing.  The AD mobile app allows our partners to create recipes from anywhere in the world and share them remotely, ensuring every cup brewed is experienced as they know to be best.